Legacy Wealth Management
Legacy Wealth Management's mission is to help you build a better legacy. Our primary area of expertise is wealth management.

Jay Sharifi
Founder and Investment Advisor
For over 15 years, Jay has helped families in Richmond and across the Tidewater region and Northern Virginia develop comprehensive, creative retirement income strategies. His goal is to create financial strategies for clients' lifetimes that capitalize on their unique opportunities while working around challenges.
Jay has passed the Series 65 securities exam and holds a life and health insurance license in Virginia. Long a believer that ongoing education leads to improved performance, Jay applies advanced techniques gained while earning his Georgetown University Financial Planning certificate. His method is first to uncover and clarify specific goals. Then, he designs a custom strategy to help pursue them. He assists in implementing and overseeing that strategy, monitoring performance and adjusting it when needed. His holistic planning strategy has helped set him apart in his line of work.
A resident of Arlington, Virginia, Jay is also an active member of the communities in which he lives and works. For seven years, he has been an advocate of Cole's Closet, a nonprofit organization assisting families with children who suffer from critical, chronic or terminal diseases. He is also a supporter of Medical Missionaries, a Manassas-based volunteer group of more than 200 doctors, nurses, dentists and other medical professionals improving the health conditions of people living in poverty in the U.S. and abroad. Jay enjoys traveling and has also been on multiple church-directed missionary trips to different countries around the world.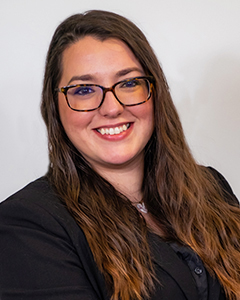 Jessica Lowry
Relationship Coordinator
After receiving an associate degree in social sciences from Northern Virginia Community College and turning her sights on a bachelor's degree in business administration, Jessica sought a career that would offer growth and new challenges. Legacy Wealth Management provided the new and exciting jump forward she was seeking. As administrative assistant in a busy financial practice, she put to advanced use some of the skills she developed during her past experience working in child care. She has a knack for making people feel comfortable and enjoys helping clients with the starting steps of their Legacy experience.
Jessica maintains multiple interests outside of work. She's a weekly league bowler, a sports fan and an avid reader who loves spending time with good friends. She's a supporter of both the Washington Nationals and the Washington Capitals, and her TV tastes run to cooking and home improvement shows. Jessica loves spending time around her family — especially cooking and baking in the kitchen for holidays — and she believes food is the perfect way to bond!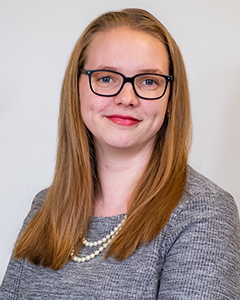 Kaycee N. Sirstins
Client Specialist
In her role at Legacy Wealth Management as the client transfer specialist, Kaycee handles a majority of client paperwork and administrative duties. She utilizes her attention to detail and organizational skills to assist clients through the closing process and tracking the status of their submitted applications.
Kaycee received her bachelor's degree in social work from Brigham Young University-Idaho and then entered a career in early childhood education as a preschool teacher. When she felt she couldn't grow professionally in her position anymore, she went looking for a new direction. She discovered the foundation of the financial field had similarities to the education field: Helping others prepare for their futures. She joined Legacy Wealth Management in 2017.
Away from the office, Kaycee can often be found crafting home décor, sewing, reading and spending time with her husband and their many nieces and nephews. She grew up in the Washington, D.C., area with five siblings and now lives with her husband, David, in Manassas, Virginia. The couple met through his sister, who is also Kaycee's best friend.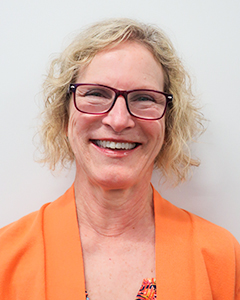 Susan Pearson
Front Office Assistant
Susan supports Jay and the rest of the Legacy Wealth Management team by directing phone calls, scheduling appointments and sending confirmation and reminder emails to our clients. She also maintains client information and assists with events.
Susan worked as a Registered Nurse for 22 years and holds certifications in Advanced Cardiac Life Support and Basic Life Support. During her career, she worked in many different areas, including medical surgery, pediatric care, oncology and as a case manager. However, most of her career was spent as a critical care nurse in the post-anesthesia recovery unit. After retiring in 2017, Susan missed being challenged. She met Jay as a Legacy Wealth Management client, then became his front office assistant.
A resident of Manassas, Susan enjoys road cycling, traveling, spending time at the beach and in the mountains, music, reading and being with friends and family.
---
Schedule a Meeting
To schedule a time to discuss your financial future and the possible role of investments and insurance in your financial strategy, contact us at info@lwealthmanagment.com or call us at 877-650-4738 today!
Have Questions for Legacy Wealth Management?
It can be difficult to make financial decisions without access to information. If you have questions or concerns about your current retirement strategy, feel free to contact us using the form below.