Legacy Wealth Management
Legacy Wealth Management's mission is to help you build a better legacy. Our primary area of expertise is wealth management.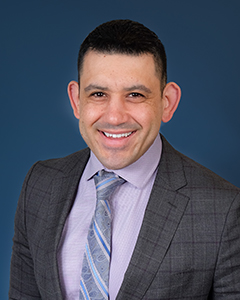 Jay Sharifi
Founder and Investment Advisor
For over 17 years, Jay has helped families in Richmond and across the Tidewater region and Northern Virginia develop comprehensive, creative retirement income strategies using investment and insurance products and services. His goal is to create financial strategies for clients' lifetimes that capitalize on their unique opportunities while working around challenges.
Long a believer that ongoing education leads to improved performance, Jay applies advanced techniques gained while earning his Georgetown University Financial Planning certificate. His method is first to uncover and clarify specific goals. Then, he designs a custom strategy to help pursue them. He assists in implementing and overseeing that strategy, monitoring performance and adjusting it when needed. His holistic planning strategy has helped set him apart in his line of work.
A resident of Arlington, Virginia, Jay is also an active member of the communities in which he lives and works. For seven years, he has been an advocate of Cole's Closet, a nonprofit organization assisting families with children who suffer from critical, chronic or terminal diseases. He is also a supporter of Medical Missionaries, a Manassas-based volunteer group of more than 200 doctors, nurses, dentists and other medical professionals improving the health conditions of people living in poverty in the U.S. and abroad. Jay enjoys traveling and has also been on multiple church-directed missionary trips to different countries around the world.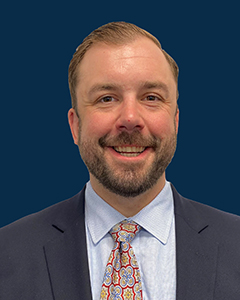 Michael Muldoon, CFP®

Financial Advisor
Inspired to become a financial advisor after watching friends and family encounter constant monetary challenges and opportunities, Michael is driven to be a trusted advocate and partner who helps individuals understand their situation, live life confidently and pursue their dreams.
A CERTIFIED FINANCIAL PLANNER™ professional since 2017, Michael guides clients in a variety of essential areas, including retirement, succession, college and legacy planning; portfolio management; asset transfers; and risk management strategies. Before joining Legacy Wealth Management in 2023, Michael gained experience in multiple financial disciplines while working with several wealth management, tax planning and insurance teams.
Michael is a native Virginian and graduate of Virginia Tech with a bachelor's degree in business. He can offer investment and insurance products and services as he has passed his Series 7, 63 and 66 securities exams and obtained his health, life and annuity licenses.
When he isn't helping clients, Michael spends as much time as he can with his family, which includes four siblings, nine nieces and nephews and more than 25 first cousins. He is an avid cyclist who enjoys riding on the Washington and Old Dominion, Mount Vernon, Capital Crescent and Custis trails. He also plays in softball and bowling leagues and enjoys golfing with friends and family members.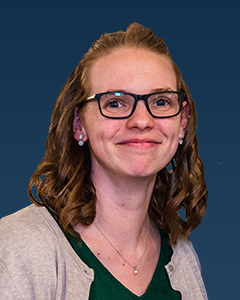 Kaycee N. Sirstins
Team Leader
In her role as a team leader, Kaycee does a little bit of everything around the office. She spearheads planning of the firm's client events, manages its compliance wing and optimizes workflow processes — simply put, Kaycee lends a hand wherever needed. She holds life, health and annuities licenses in Virginia.
Kaycee received her bachelor's degree in social work from Brigham Young University-Idaho and then entered a career in early childhood education as a preschool teacher. When she felt she couldn't grow professionally in her position anymore, she went looking for a new direction. She discovered the foundation of the financial field had similarities to the education field: helping others prepare for their futures. She joined Legacy Wealth Management in 2017.
Away from the office, Kaycee can often be found crafting home décor, sewing, reading and spending time with her husband and their many nieces and nephews. She grew up in the Washington, D.C., area with five siblings and now lives with her husband, David, and son, Levi, in Warrenton, Virginia. The couple met through his sister, who is also Kaycee's best friend.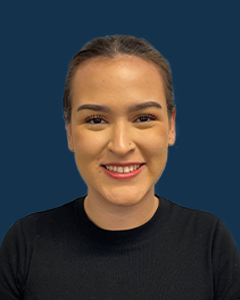 Carmen Rivera
Client Service Specialist
Carmen's love for helping others initially led her to the medical field. Realizing it was not her calling, she switched industries and now focuses on assisting clients on their retirement journey. She is responsible for helping clients with reports, reviewing applications, maintaining communication and preparing for appointments.
Before joining Legacy Wealth Management, Carmen worked as an insurance agent and in banking. She holds property and casualty licenses and takes pride in helping protect clients' assets.
"We are here to help and genuinely want what is best for you," she says.
Born in Honduras, Carmen and her family moved to the U.S. when she was four. She has lived in Virginia ever since. Outside of work, she enjoys going to the gym, taking her puppy, Leo, to explore new trails, trying new restaurants and exploring different food.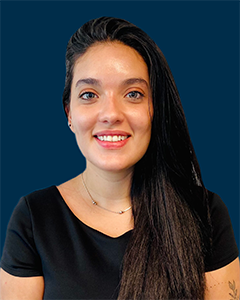 Betsy Belteton
Client Service Specialist
A key part of the operations team at Legacy Wealth Management, Betsy helps ensure your visit runs as smoothly as possible. Her responsibilities include processing applications and assisting the advisors in preparing documentation for client appointments. A graduate of George Mason University, Betsy has worked in the financial services industry since 2016, and before that, she was an AVID tutor with Manassas City Public Schools. She holds an active Life, Health, and Annuity license in VA.
She lives with her son, Ezra, and their dog, a German shepherd named Bailey. When she's not helping clients, Betsy enjoys going for runs and doing fun activities with her family.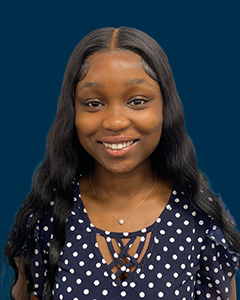 Irish Adonteng
Front Office Assistant
"Not every day is perfect, but make every day worth it."
Irish shares her favorite words of advice with as many people as she can and will be a familiar voice during your visits to the office. A welcome addition to the Legacy Wealth Management team, Irish graduated in 2022 from Marymount University with a bachelor's degree in business administration with a concentration in finance. She answers your phone calls, manages the team calendar and assists in Legacy Wealth Management's marketing.
Irish is the youngest of five children to parents married over 40 years. She lives in Woodbridge and enjoys family time, shopping and searching for her next family member: a cockapoo.
Schedule a Meeting
To schedule a time to discuss your financial future and the possible role of investments and insurance in your financial strategy, contact us at info@lwealthmanagement.com or call us at 877-650-4738 today!
Have Questions for Legacy Wealth Management?
It can be difficult to make financial decisions without access to information. If you have questions or concerns about your current retirement strategy, feel free to contact us using the form below.