Retirement Income Strategies
We can help you design an income plan incorporating investment and insurance vehicles to create opportunities for long-term growth as well as guarantee income throughout your retirement.
Will I have enough?
Are you prepared for a potentially long retirement? A man reaching age 65 today can expect to live, on average, until age 84, while a woman the same age can expect to live almost 87 years.1 So, if you plan to retire at age 65, your assets will need to last about 20 years — or more, if you surpass the national average.
Figuring out the best way to make your savings stretch over the next 20 years or more can not only be confusing, it can also be overwhelming.
But it doesn't have to be that way.
Insurance products like annuities can provide a steady and reliable income stream for the rest of your life, while investment products create opportunities for long-term growth. We can help you incorporate both in a financial strategy designed to put you on the path to the retirement lifestyle you want.
1 Social Security. "Retirement Benefits." https://www.ssa.gov/benefits/retirement/planner/otherthings.html. Accessed July 17, 2020.
Have Questions for Legacy Wealth Management?
It can be difficult to make financial decisions without access to information. If you have questions or concerns about your current retirement strategy, feel free to contact us using the form below.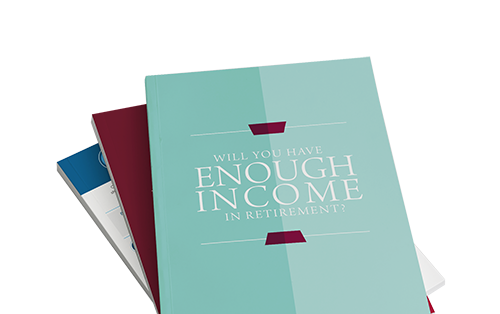 Retirement Income Planning Kit
We're committed to helping you make informed decisions about your financial future. Request instant access to one of our many retirement reports.